Nigeria Innovation Summit Calls for Collaborative Partnerships to Growing the Nigeria Innovation Ecosystem
The 2019 edition of the Nigeria Innovation Summit with the theme: 'Accelerating Nigeria's Economic Growth Through Innovation', organized by Emerging Media, held at Sheraton Hotel, Ikeja, Lagos on August 20-21, 2019 was successfully concluded with the participation of over 500 delegates and stakeholders. The delegates cut across Federal and State government, International organisations, Diplomats, businesses, investors, academia, innovators, research communities, business leaders, entrepreneurs, innovators, students and from within and outside Nigeria in attendance.
The Summit in its 4th year has focused on the need for the country, businesses, organisations, entrepreneurs in Nigeria to become more innovative and apply innovation to drive sustainable development and bridge the digital divide, and also aimed at bringing all the ideas from the Summit to practical application across the focused sectors.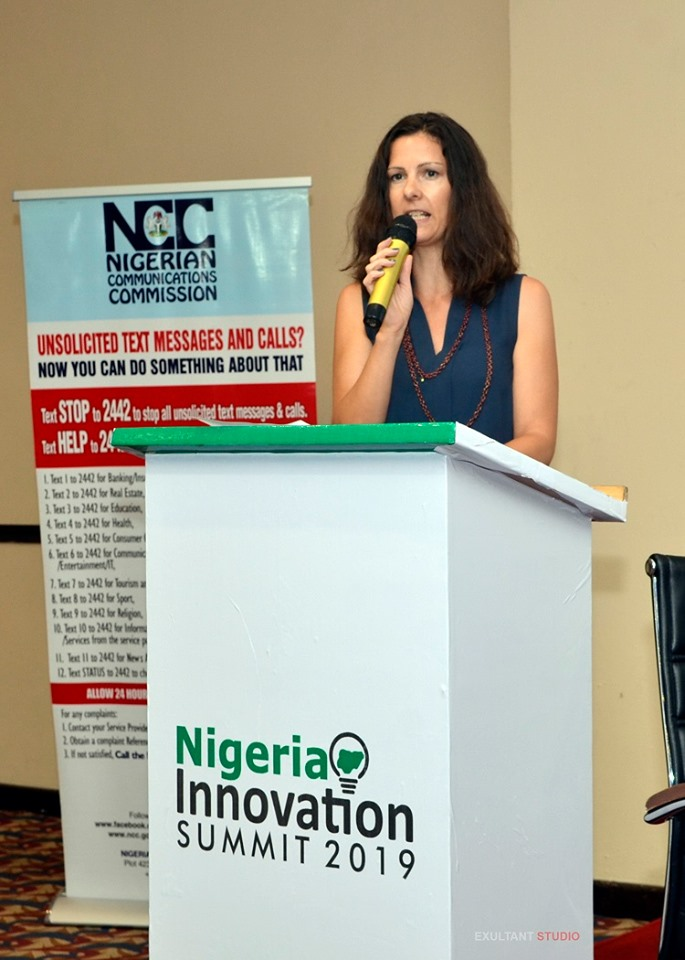 The Summit program included Innovation Management Workshops, Keynote Sessions, Panel Discussions/Interactive Sessions which focused on: How to Drive Open Innovation and Foster Collaborations; Digital Innovations, Startups, SMES As Drivers of Innovations in Nigeria; and Impact of Innovation in Economic Development, Strategy, Collaboration and Global Relevance; Emerging Technologies and Renewable Energy.There were also Networking Session, Start-ups and Innovative Business Presentations Interactive session on Innovating With Government, and the Nigeria Innovation Awards.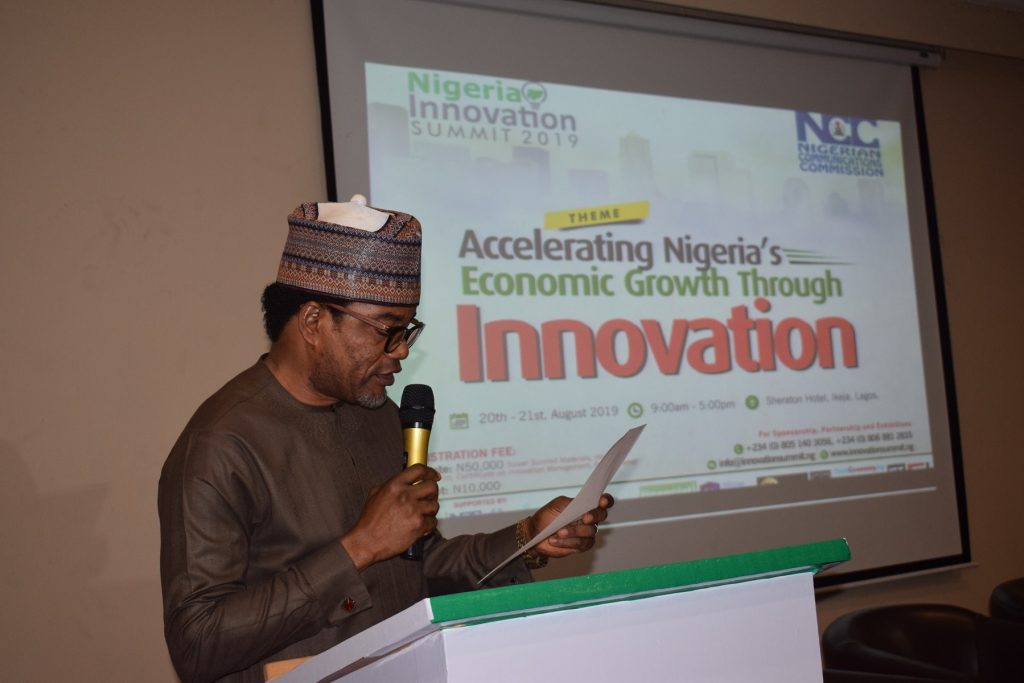 The speakers include: Prof. Umar Garba Danbatta, EVC, Nigeria Communications Commission who was represented by Ephraim C.Nwokonneya(Director,Research & Development at NCC); Prof. Wim Vanhaverbeke, Professor Strategy and Innovation Management, NEOMA Business School, France Bruno Woeran,European Union Affairs Manager,
Merinova Technology Centre, Finland; Andrew S. Nevin, PhD,Advisory Partner and Chief Economist, PwC West Africa; Mr. Obinnia Abajue,
Chief Executive Officer, Hygeia HMO Limited; Adetayo Bamiduro Co-Founder/CEO Max.ng; Dr Victor Odumuyiwa, Acting Director, Centre for Information Technology and Systems (CITS),University of Lagos; Dr. Chika Yinka-Banjo; Prof. Lawrence Emeagwali, Associate Professor & Director, Center for Management Research (CMR), American University, Cyprus; Prof. Nii Quaynor, Chairman of Board, Ghana Dot Com; Squadron Leader Adefolajuwon Amoo (Rtd), Founder, GridCode; Ms. Tosin Faniro-Dada, Head, Startups (Lagos Innovates), Lagos State Employment Trust Fund (LSETF); Mr. Afolabi Akinrogunde, Programs and Investments Manager, All On; Isioma Utomi, Executive Director, Business Development, Centre for Values in Leadership; Yeside Dipo-Salami, Senior Associate, Stakeholder Engagement/Business Development, Clean Tech Hub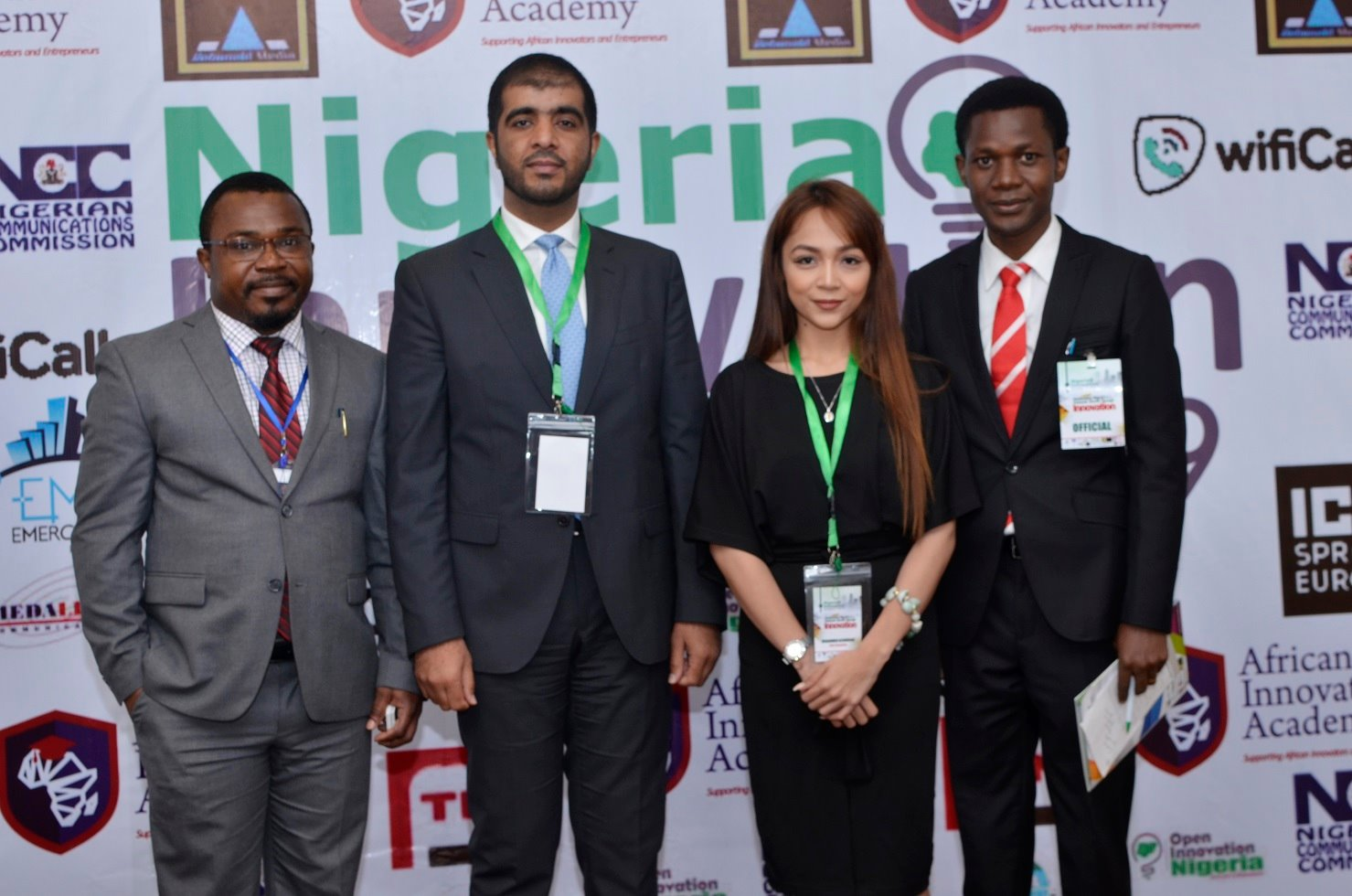 The following are the submissions and recommendations from the Summit:
* Nigeria cannot do without innovative technologies, which are characterised by emerging technologies that are driving great innovation(s), which is the power to drive economic growth and the hallmark of entrepreneurship development.
* Calls both private and public institution to emulate NCC in promoting investment opportunities and innovation within the digital ecosystem and across all sectors, and exposing young Small and Medium Enterprises (SME) owners in all industry to global investment opportunities.
* Innovation does not happen in isolation but needs a healthy ecosystem driven by great need for collaboration. Such an ecosystem is usually facilitated by the government in collaboration with the private sector, innovators, and the academics, each playing their key role to build the ecosystem
*Innovation thrives more in an open environment where there is sharing, caring and order and if we solve Nigeria and even Africa's problems
*Basic research is at the core of innovation as it leads to new knowledge and makes it possible for entrepreneurs to provide consumers with an enhanced level of utility
* Nigerian youths should be supported and encouraged to embrace technology, innovation and entrepreneurship so as to build the future of Nigeria.
* There is need for a collaborative platform for all the key innovation actors. a digital space that decentralises innovation to leverage the increasing mobility of knowledge and innovation that will greatly impart on the socio-economic development of Nigeria as it allows Nigeria the option to leverage local innovation to solve local issues.
*Launch of Open Innovation Nigeria project, and calls for sponsorship of innovation challenges that address needs in healthcare, agriculture, fintech, energy, education, and the using Emerging Technologies to solve any other challenging problems in Nigeria on corporate, state or federal levels.
The Summit ended with the presentation of Nigeria innovation Awards. Max.ng won the Start-up of the Year Award.



The Nigeria Innovation Summit 2019 welcomed a delegates from USA, Belgium, Denmark, Finland, Ghana, France, British High Commission, UAE, Nigeria Communications Commission, and delegates from several government agencies, representatives from several states, academic communities and research institutes, international organisations, top private companies, innovators and startups.
See full pictures of the summit here:
https://www.facebook.com/pg/openinnovationnigeria/photos/?tab=album&album_id=2105444983084222
Issued by:
Tony Ajah
Programme Director, Nigeria Innovation Summit